At No 9 Royal Canadian Army Cadets, we pride ourselves in offering extracurricular teams that all cadets are encouraged to join. Joining a team offers cadets the opportunity for travel, competition and fun! All practices take place on various days in the evening. If you would like to join a team, please contact the officer-in-charge (OIC).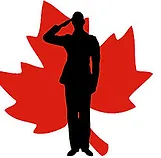 Drill Team​​ (Wednesday's 6:30 to 9:15)
Our Cadets pride themselves on sending top-notch cadets to this foot drill competition. Drill team is for those who take a great deal of pride in their uniforms, their deportment, and their proficiency with military drill. A section of cadets from all ranks is compiled and commanded by a senior. The team practices difficult drill movements and sequences and competes annually for the title. They also perform a demonstration at the annual review parade and can participate in local and regional drill competitions.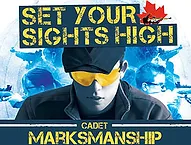 Marksmanship Team
​​
The cadet program seeks to provide youth with a realistic outlook on firearms by teaching them the proper use and safe handling of firearms for recreational purposes only. The marksmanship program is patterned on Olympic-style competitive shooting with an emphasis on the safe handling and care of firearms. Army cadets are taught the basics of the air rifle as part of their mandatory local headquarters training that takes place at the corps level. Corps are then able to choose to take part in further training to compete in local, zone, provincial and national level competitions. All involvement with the air rifle beyond basic familiarization at the corps and squadron level is optional.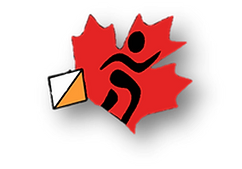 Orienteering Team (Not running 2022-2023)
​​
The orienteering team tracks and seeks out flags hidden in the bush. The points are set in advance by the coordinator and the grid references are recorded. At briefing, the OC gives the coordinates to the competitors, who must then plot them on their map and seek them out, stamping their timecard at each flag. The team that completes the competition the fastest, and with the most stamps, wins the competition. In some cases, points are different for each flag as some are more difficult to seek out. In this case, the team commander must decide which route is best for his/her team.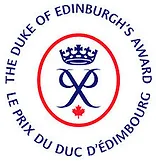 Duke of Ed Team (TBD 2022-2023)
​​
The Award Program is about the challenge. It is also about providing the opportunity to accept a challenge. The Award offers you the opportunity to set a personal goal and achieve it. Along the way, you learn about qualities like responsibility, trust, and the ability to plan and organize themselves.
There is no competition between participants. The only person with whom you compete is yourself. Self-motivation is fundamental to the Programme. There are no set standards to achieve. The criterion for gaining an Award is based on individual improvement based on each participant's starting point and potential.